Stuart and Michelle have served with Youth With A Mission (YWAM) in China, Thailand, Canada, and their native England since 1995.  They are based in Flagstaff, AZ.  In 2003, they co-founded Catalyst Ministries.  They have three grown-up children and two grand-daughters.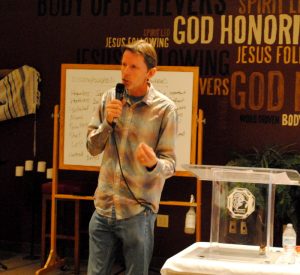 Stuart is a fifth-generation believer and has been teaching the Word of God for over 30 years.   Since quitting his career as a corporate administrator with a top 100 UK plc, Stuart has been involved in full-time, cross-cultural ministry in 5 countries and 3 continents. As well as being an apostolic teacher, he is the author of Empowered! Discovering Your Place in God's Story, and co-authored Kingdom Mission: Vol 1 Recovering the Vision & Vol 2 Outworking the Call. Stuart was the lead actor in the award-winning docudrama, Breakthrough: The Story of James O. Fraser and the Lisu People.  He is also a trained life coach, a natural ability consultant, a chaplain, and ordained through Church for the Nations, Phoenix. Stuart has a bachelor's degree in business and a doctorate degree in Christian ministry, with a specialisation in Cross-cultural and Kingdom Mission.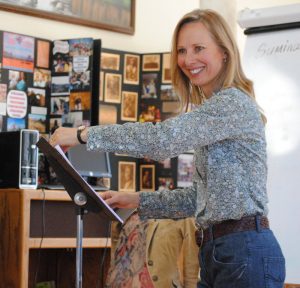 Michelle was radically saved and delivered from the trauma of a broken home, alcohol, smoking, pornography, and heartbreak in 1987 under the powerful ministry of evangelist, Reinhard Bonnke.  Communicating through writing, speaking and song, and a worshipper & psalmist, she loves to exhort others in faith and in the heart of God.  She has a passion for cross-cultural ministry, and to help believers live God's plan for life and health.  Her book series,Take Courage: Finding Courage in God for Lifewill be available in 2018.  Michelle is a chaplain, is trained in Animal-Assisted Therapy, has a TESOL certification, and is ordained through Church for the Nations, Phoenix.  Michelle received her doctorate degree in Christian Ministry, with a specialization in Cross-cultural Mission and Natural Health & Nutrition, from Phoenix University of Theology.
Stuart & Michelle enjoy hiking, especially with their rough collie dog, Ruby, have begun organic gardening, and love nature, music, travelling, & learning more about healthy living, as well as watching British detective series and spending time with their children and grand-daughters.