Many missionaries respond to the call to 'go' and face many challenges as they pioneer, engage, and immerse themselves in another culture.
However, they don't always receive the support they need in terms of:
having a confidential, listening ear so they feel heard and understood
receiving assurance that what they're typically experiencing is normal
receiving empathy without judgment
being validated
having an outside perspective and sounding board, and if necessary
help with processing ways to move forward.
We are seasoned missionaries and cross-cultural workers.  Having lived in 5 countries across 3 continents, our experience is varied and includes raising our family in a pioneering situation in China, to living off-grid on the edge of the Navajo reservation in Arizona, USA.
We have experienced the key challenges most missionaries face – language learning, moving internationally, cross-cultural adjustment and culture shock, fundraising, raising children/TCK's, re-entry, and much more.  We also know the pain, pressures and associated consequences that can arise from poor leadership, interpersonal conflict, loss of donor support, and experiencing rootlessness, trauma, and loss.  We understand first-hand the unique stresses that come with the territory of the missionary vocation.
We provide a completely confidential, independent listening ear at any stage of your missionary life and debriefing via phone or Skype, on a donation basis.  You are not alone.  We care.  Please don't hesitate to contact us.
We are both trained in debriefing and have doctoral degrees in Cross-cultural Mission.  Stuart is also a trained life coach and Michelle is trained in Animal-Assisted Therapy.  We have three grown up children and two grandchildren.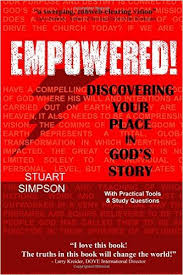 Coaching – to discover the person God has made YOU to be and YOUR PLACE in His Kingdom Mission, check out Stuart's book, Empowered! Discovering Your Place in God's Story.
Visit Empower Coaching @ www.stuartmsimpson.com
Empowered to Engage Workshops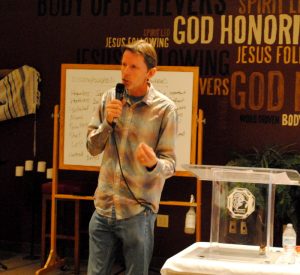 Every believer has God-given talents and a call on their life.  To come into a daily realisation of this, many Christian need a new way of thinking.  That requires a biblically informed view of God's kingdom mission, work and vocation.
Discover your God-given design and life purpose!  In the Empowered workshop we use 'SHAPE' (Spiritual Gifts, Heart & Passions, Abilities/Talents, Personality, Experiences/Life Phase) in Stuart's uniquely designed format to help believers recognise their purpose, and teams to function more effectively.
Find out the sphere of influence you are called to and feel most passionate about!  As every believer is affirmed, equipped and commissioned in their unique callings, the whole Body will be healthier and empowered to function in the way God intended!